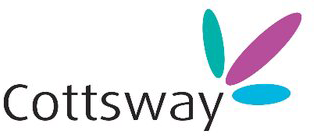 At Cottsway we have a fleet of 40 vehicles and our repairs team carries out approximately 2,000 repair jobs each month, vehicle mileage is approximately 320,000 miles with fuel costs of over £65,000 per year.
WSM Driver and Instructor Training have worked with us to maximise the potential savings associated with vehicle running costs, through professional driver training.
We originally agreed with WSM Driver and Instructor Training back in 2007 for all our original 26 operatives to receive driver training. The training included an in-house presentation, a full day on road training and a Highway Code knowledge exercise for each driver.
Many of our drivers were sceptical about taking any form of further driver training, as all the operatives were experienced drivers. However, after completing the course, most operatives were surprised by what they have learnt and how much their driving improved, especially on hazard perception, a measured reduction in fuel consumption and a dramatic reduction of unnecessary vehicle gear changes.
Since the initial training we have continued to use WSM Driver and Instructor Training to train our growing team, we now have 40 operatives. The training has enabled our staff to increase their own driving skills, which will help them continue to provide a professional, efficient, cost-effective service to our customers and support our company image.
James Thomson, Cottsway Head of Repairs